Ski Resort Zillertal Arena in Zell am Ziller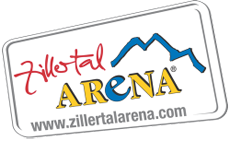 With 139 kilometres of well-groomed pistes catering to all abilities and 51 lifts, the Zillertal Arena is one of the largest and most modern ski areas in Austria. It offers approximately 37 huts, restaurants, and snow bars, as well as ski schools with colourful fairy-tale landscapes and a high-altitude cross-country trail 1,600 metres above sea level.
Details regarding the ski resort Zillertal Arena:
Elevation: 1.250 - 2.500 m
Slopes length: total of 139 km
Ski lifts: 18 tow bars, 22 chair lifts, 10 gondolas, 1 cable car, 8 magic carpets
Advantages: very versatile, modern lifts, more than 5 towns accessible
Since 2016, this ski resort offers Austria's longest descent into the valley– 1,930 metres of elevation on one slope
Suited to families as well as expert skiers or snowboarders
Valley stations: Zell am Ziller, Hainzenberg, Gerlos, Ramsau, Königsleiten, Wald, Krimml
Opening times: December - April, 8.30 am - 4.30 pm
Rates ski tickets: from EUR 46.50 for adults, from EUR 20.90 for children
Rates for 5 days: from EUR 193 for adults, from EUR 87 for children
» Live webcam of the Karspitzbahn lift mid-station
» Ski slope map of the Zillertal Arena
Farmhouses nearby ...
HANSERHOF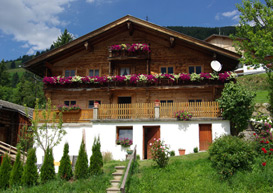 Anneliese & Johann Kröll
Gerlosberg 13
6280 Zell am Ziller
Tel. +43 664 9233092
Mail info@hanserhof.com
BREIERHOF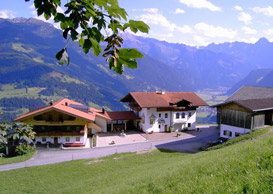 Barbara Fankhauser
Zellberg 204
6277 Zellberg
Tel. +43 664 6314136
Mail breierhof@gmx.at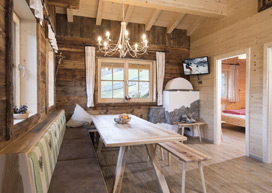 SCHÖSSERHOF
Family Schweiberer
Gerlosberg 33a
6280 Zell am Ziller
Tel. +43 5282 2649
Mail info@schoesserhof.at