Toboggan Track Gerlosstein in Zell am Ziller
7 km and the top of the run can be reached in 140 minutes by foot or by taking the Gerlosstein gondola.
The Gerlosstein am Hainzenberg toboggan run offers almost limitless sledding fun. With a 7-km run, it is one of the longest lit natural toboggan runs in the Tyrol. There are two cosy options if you need something to eat or drink before you race down the mountain.
Natural Toboggan Track Gerlosstein:
Location: at the Hainzenberg mountain in Zell am Ziller
Length: 7 km
Difficulty: easy
Start: top station Gerlossteinbahn lift, 1,644 m
End: valley station Gerlossteinbahn, 929 m
Altitude: 715 m
Accessibility: 140 minutes by foot or use of the Gerlosstein gondola lift
Specials: longest natural toboggan track in the Zillertal valley, highly recommended for families with children
Restaurants: Berghotel Gerlosstein, Schlittenstadl
Opening times: December - April, open daily
Toboggan rental: Peter Eberharter (directly at the valley station of the Gerlossteinbahn lift)
Rental fee: EUR 4.50 per toboggan, EUR 10 deposit
Information: lift station Gerlosstein, daily: +43 5282 2275-11, evenings: +43 5282 2275-14
Farmhouses nearby ...
HANSERHOF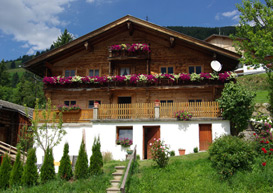 Anneliese & Johann Kröll
Gerlosberg 13
6280 Zell am Ziller
Tel. +43 664 9233092
Mail info@hanserhof.com
BREIERHOF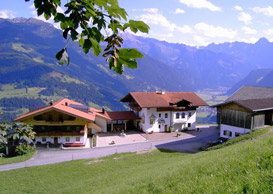 Barbara Fankhauser
Zellberg 204
6277 Zellberg
Tel. +43 664 6314136
Mail breierhof@gmx.at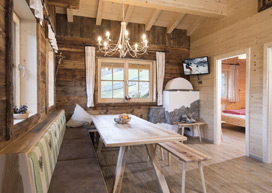 SCHÖSSERHOF
Familie Schweiberer
Gerlosberg 33a
6280 Zell am Ziller
Tel. +43 5282 2649
Mail info@schoesserhof.at